The son of former Red Sox baseball star George Scott killed his eight-year-old son before taking his own life, authorities say.
Police discovered the bodies of George Scott III, 53, and Dante Hazard inside his home in New Bedford, Massachusetts , after being asked to perform a wellness check, Bristol County District Attorney Thomas Quinn told the Boston Globe .
Authorities had searched the property three weeks ago in connection with the 2019 disappearance of his former partner Lisa Hazard, who was the boy's mother, Mr Quinn said in a statement.
Scott was considered a person of interest in her unsolved disappearance, he said.
It appeared that Scott had taken the boy's life with a sharp object before dying by suicide, the district attorney said. Several knives were recovered from the property.
"We are awaiting the medical examiner's confirmation of these and other details," he said, according to WCVB .
Authorities were alerted after a relative had been unable to contact Scott, the district attorney said.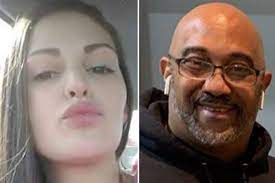 Massachusetts state troopers were seen taking items in large cardboard boxes from the home on Friday.
Neighbours told the news site that there had been a significant amount of police activity in the Phillips Rd property at the time of the police search last month.
"They looked like they were taking a vehicle away. I thought maybe it was a repossession, difficult situation," neighbour Richard Mangan told WCVB .
Another neighbour, Courtney Colombo, told The Globe she used to see Dante playing in their front yard.
Lisa Hazard was last seen leaving her mother's house in in March 2019.
Scott's father George Scott, a three-time all star first baseman, played nine seasons with the Red Sox in the 1960s and 70s and is a member of the team's Hall of Fame. He died in 2013.